Traveling in Komani Lake
In the Koman lake we are providing two ferries with different schedules and capacities in service of tourism area, which continues to be growing every year and more.
Ferry Berisha schedules
Berisha Ferry is in function every day with the directly official line: Koman-Fierze, and vice versa Fierze-Koman. By Koman it starts at 9:00 in the morning and returns in one day with departures from Fierza at 13:00.
Berisha ferry transports any means, eg minibus, kamper, cars, motorcycles, etc., excluding super heavy categories..
Departure from Komani Lake 09:00
Arrival at Fierza Lake 11:30
Departure from Fierza Lake 13:00
Arrival at Komani Lake 15:30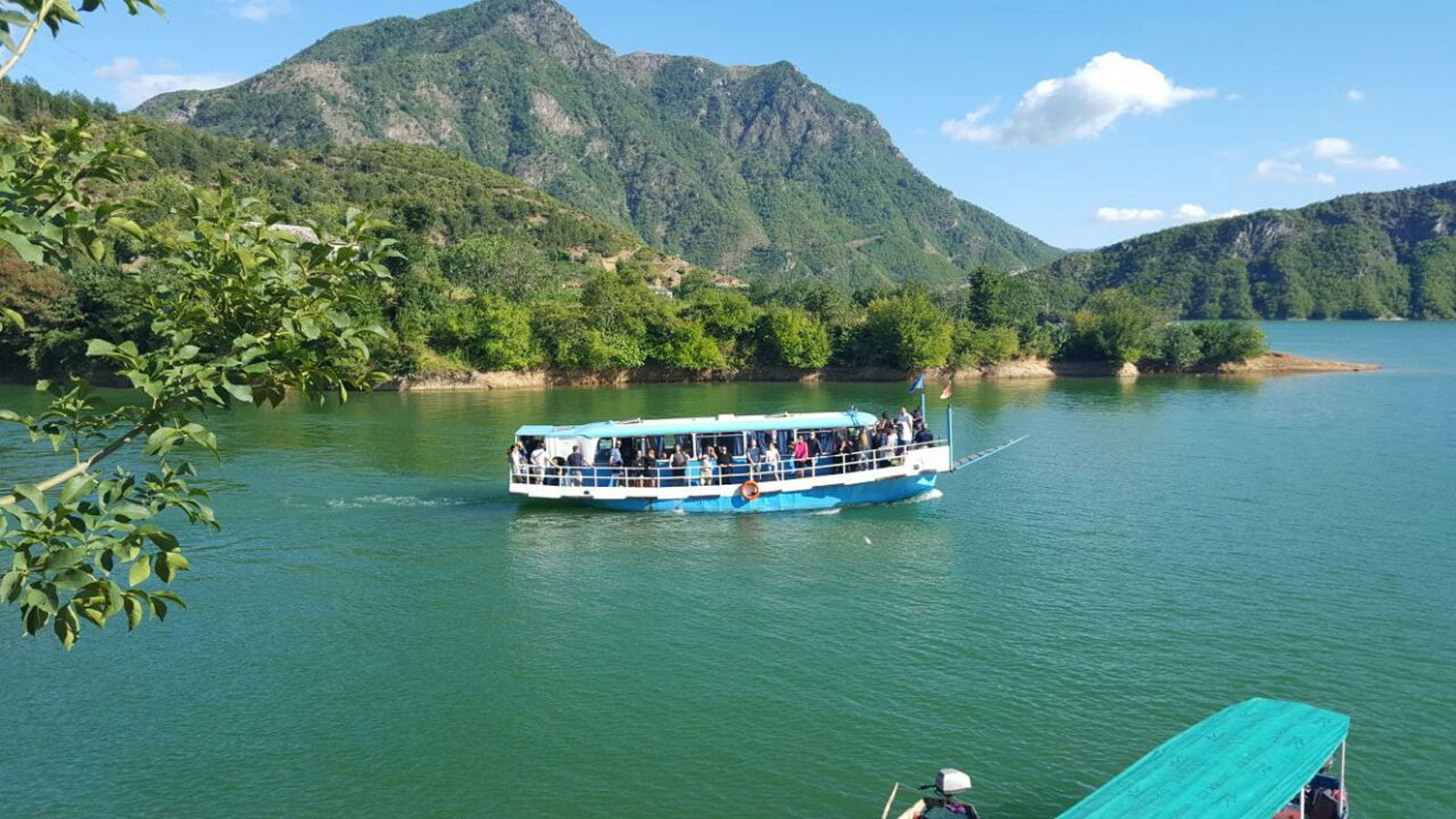 Dragobia ship schedules
Dragobia ship departs daily from Fierza at 6:00 am and returns in one day with departures from Koman at 9:00, starting her trip each day with several stops times and based on the requirements of residents and travelers, performs passengers and motorcycles transportations.
Dragobia Ship travel all the year, including winter season!
Departure from Fierza Lake 06:00
Arrival at Komani Lake 08:30
Departure from Komani Lake 9:00
Arrival at Fierza Lake 11:30